Escape 7 Year Itch!
Escape outing on 30th Dec was super duper fun. Everyone got to hear the little girl in everyone of us scream out in fear- and tt includes the guys too. Hahaha~
We got drenched after riding Wet & Wild, we screamed on the pirate-viking ride, laughed all the way through the Haunted Mansion, raced each other at Go-Karts.. All for just $7/- Woots!
Thank goodness we stayed after the rain. Though it was too late to continue with the plan of watching a movie, we stayed to eat at Pastamania. Oishi neh!
We should plan for another big outing once school holidays are near ok guys?
Keep in touch. Will miss every single one of you~
Love,
.-Su
ps: more ('glamourous') pics can be found at
http://picasaweb.google.com/casualtyofsociety/EscapeWithGC
:D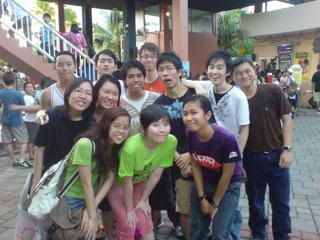 -Post Wet & Wild
- Us!~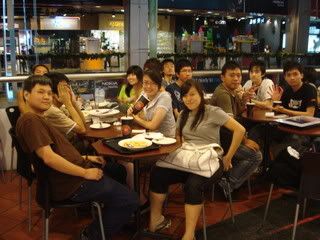 -Famished GC Monsters